Roval has several models of aluminium wall copings in its range that vary in terms of frontal view, slope and dimensions among other things. Moreover, the customisation possibilities are unlimited.
Our wall copings are also distinguished by a clip system developed in-house which ensures that the wall copings can be installed without screws. The copings are pressed over the fixing lung with a simple hand movement. A major advantage is that this screwless assembly means the wall coping retains its sturdiness and aesthetic appearance.
Customisation possibilities
As a customisation specialist, Roval Aluminium can also roll and curve the aluminium wall copings. This means it is not always necessary to opt for a segmented solution which may be experienced as less aesthetic.

The wall coping can also be provided with a round instead of straight or slanted frontal view. This creates the suggestion that the roof edge is finished with a roof edge in a traditional rounded design.
Another custom-made solution is the use of aluminium wall copings as a finish for stepped gables or gabled roofs. This is possible because aluminium is much more malleable than steel, for example. This is also the reason why Roval's aluminium wall coping systems are preferred for the finishing of gable end corners. If desired, the width of the aluminium wall copings can also be adjusted.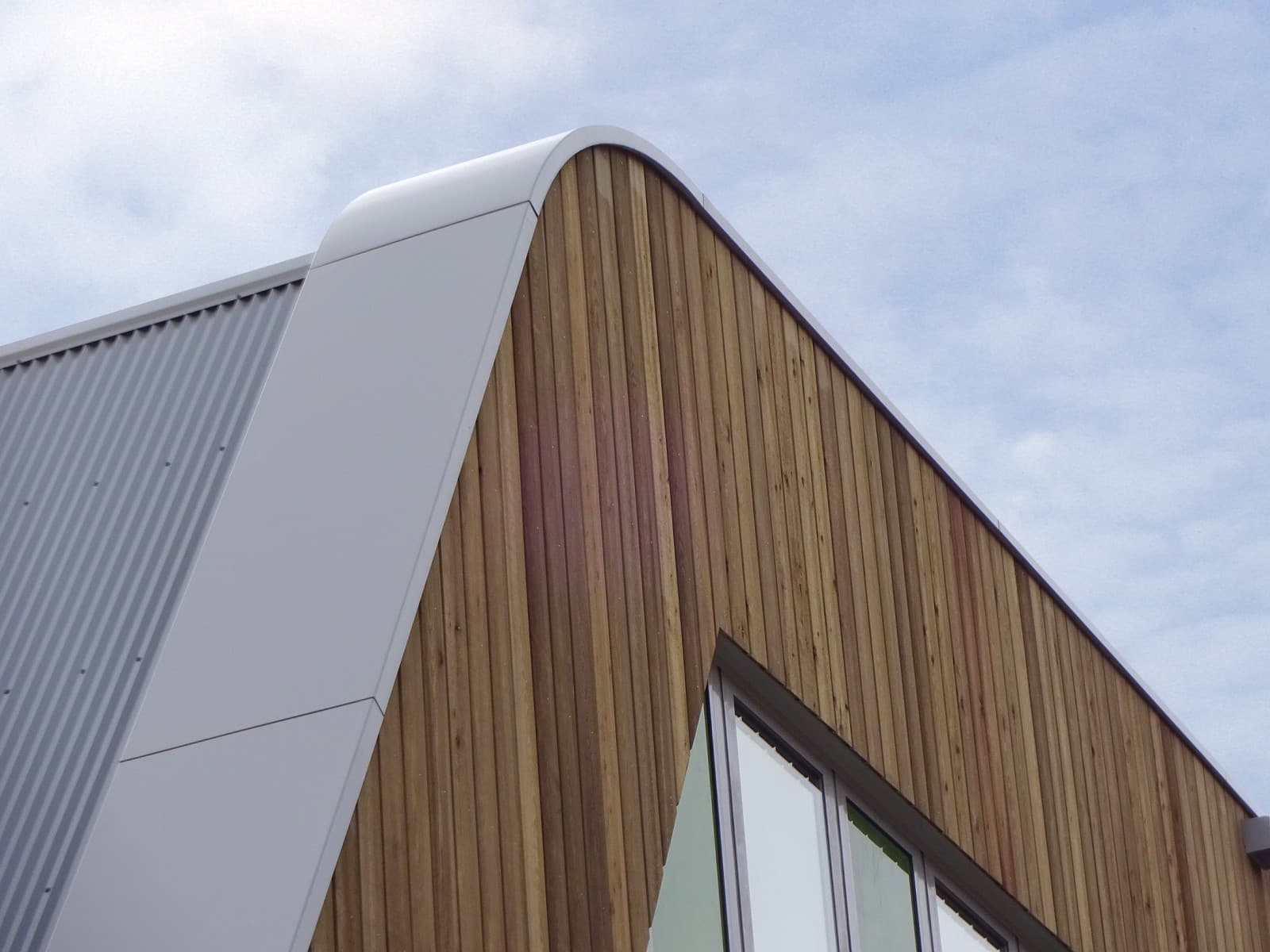 Drainage
These are clearly visible applications. Less visible, but oh so practical in its simplicity, is the 'nose' with which the wall cover can be fitted. This allows water drainage to be regulated. The 'nose' forces the rainwater in one direction so there are no leak marks on the façade.
The pre-installed EPDM sealing tape also prevents leak marks because it blocks water penetration. The sealing tape also provides excellent damping.
Delivery options
All types of wall coping systems can be supplied, including mounting clips with single or double stainless steel 'click' springs, EPDM sealing tape, aluminium internal and external angles, gable end corners, end pieces, mitred corners and sound-damping insulation. The copings can be supplied in brute, anodized and enamelled versions in almost any RAL colour. The aluminium wall copings can also be perfectly combined with Roval's aluminium balustrade systems. For more inspiration visit the page projects